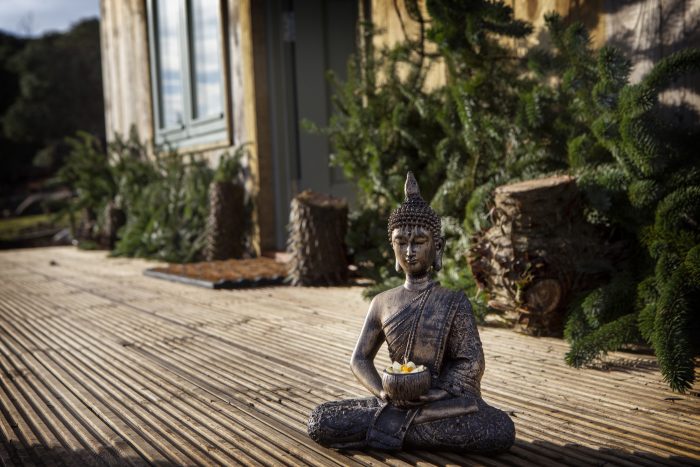 Holistic Healing at The Cabin
We all lead busy lives, rushing from A to B, thinking of everyone else, making sure we just stay on top of things as well as being one step ahead.
It isn't until we finally make time to stand still for just 'one quiet moment' that we realize just how exhausted our minds and bodies have become.
---
Many of our guests have said that their 'one quiet moment' happens once they get to Kidlandlee. The slower pace of life, and vibrant energy of the hills, soothes the mind/ body and makes you stand still, and reconnect.
With this in mind, we thought why not go the extra mile and give our guests the opportunity to experience a range of Holistic Healing treatments and enhance that sense of well-being while at Kidlandlee.
So, we have teamed up with Catherine Phillipson from Loved Up Aromatherapy specializing in Holistic Healing Beauty Treatments and Women's Health, creating treatment packages that we think you will love in our dedicated treatment room right here on site. A rustic, wooden cabin heated using wind-felled logs to create a warm and inviting space in keeping with our 'Green' ethos.
You can now browse and book treatments before and during your stay via the 'View & Book Treatments' button on this page and really take advantage of your 'one quiet moment' at The Cabin, Kidlandlee.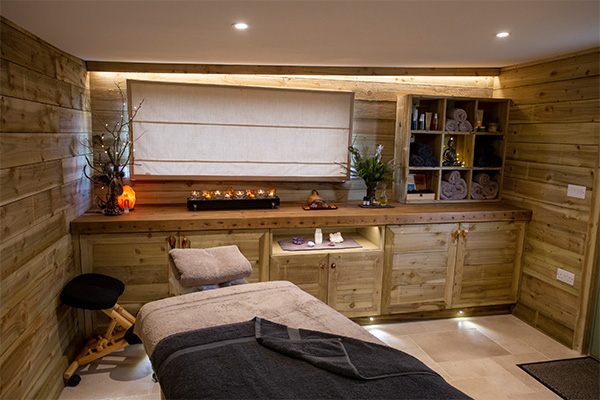 ---
Catherine Phillipson
Catherine is a fully qualified Complementary Therapist with over fifteen years experience working within Holistic Healing, specializing in women's health and well-being.  Aromatherapy, Reflexology, Crystal Therapy, Swedish Massage, Ayurveda & Indian Head Massage, Balinese Massage, Stress Management & and well-being are just a few skills that Catherine not only practices but also through her business 'Loved Up Aromatherapy' runs workshops and teaches to.
Having practiced Yoga for twenty years Catherine furthered her skills by joining the Himalayan Yoga Institute in India where she qualified in Raja de Raja Yoga deep in the hills of the Himalayas. So if 121 Yoga is something you would like to try, we highly recommend looking at Catherine's Yoga Home Practice package, which also includes an Aromatherapy Massage.
Kidlandlee and the energy of the hills here, have always reminded Matthew and I of our time in the Himalayas, and Catherine immediately felt that connection too, so we are very excited to be able to collectively bring an essence of that energy to you through our Holistic Healing Cabin and 'Loved Up Aromatherapy'.
"Can't recommend Catherine enough! Had an amazing 'Happiness Package' and she gave me lots of recommendations for living a healthier lifestyle" Kirsten – Feb 2023
---
Relax, Unwind, Recharge………….
It is time for your "one quiet moment', away from the everyday hustle and bustle you can now relax, unwind, and recharge. It is time for you……..
Catherine has put together some wonderful bespoke holistic healing packages, especially for our ladies here at Kidlandlee which we think you will love.
Cloud 9 – A wonderful four-hour package that includes Reflexology, a Balinese Massage and to finish, Crystal Therapy tailored just for you. A bundle of Heavenly uplifting treatments to make you feel you are on Cloud 9 and on top of the world.
Moonlight – In our wonderful Dark Skies relax and star gaze by night and feel like you're made of Stardust by day!! This two-and-a-half-hour package includes a Candle Massage with warm exotic cocoa butter, and shea butter poured from a coconut shell, cocooning your body in a blend of aromatherapy oils for deep relaxation and Bliss. Followed by a Rose Crystal Facial whilst aligning your Chakras with the energy of Love.
Happiness – Happiness from the Inside out! Swedish Deep Tissue Massage to uplift and energize with a blend of Aromatherapy Oils Renewing and rejuvenating your skin! Complete with a Warm oil, Seated Indian Head Massage, for a clear mind, and well-being.
And not forgetting our Yoga Home Practice Workshop and Massage half-day package too!
Click here to view packages in full detail, check availability and book before your stay.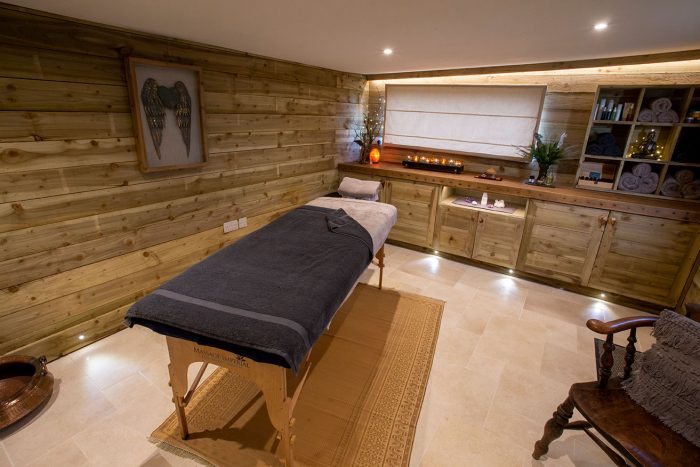 ---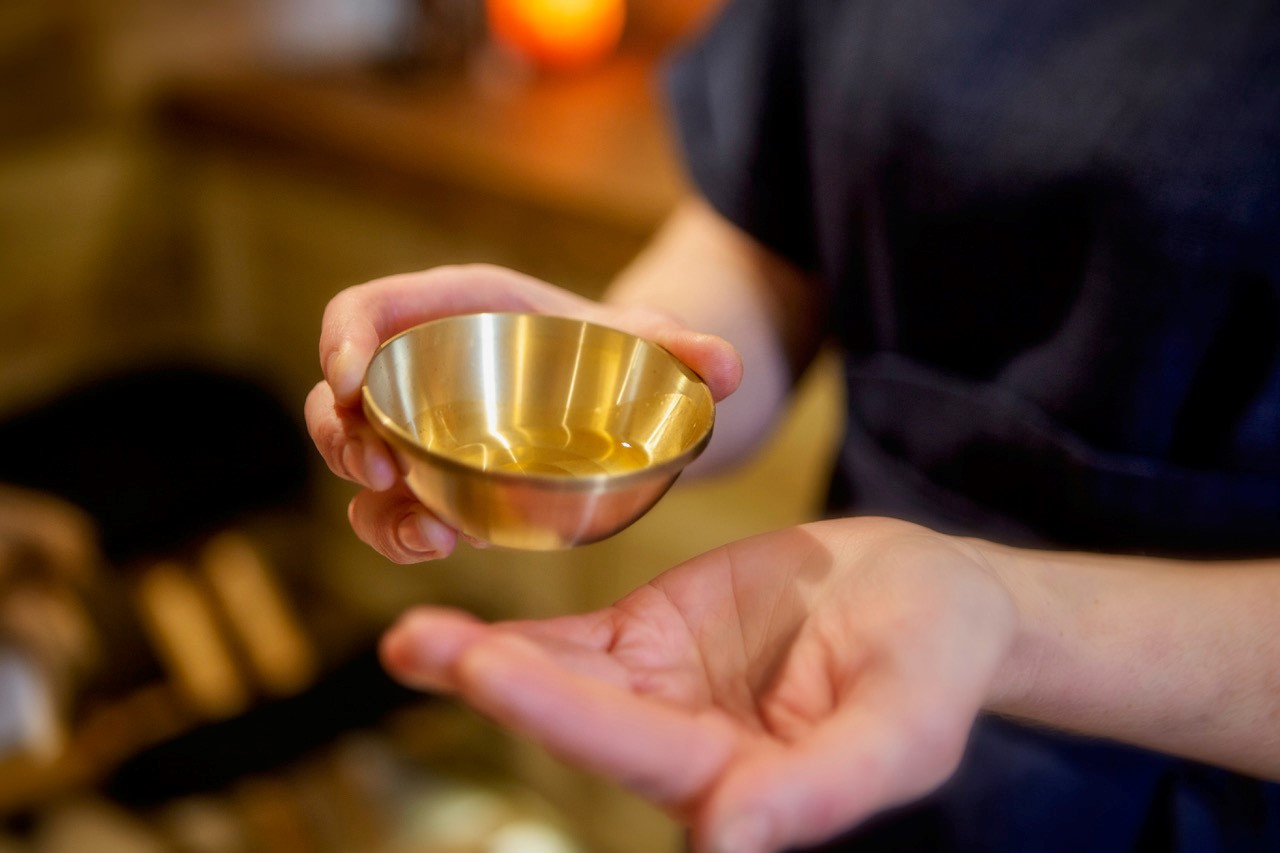 Aromatherapy Course For Two – 8 hours across two days @ £350
Aromatherapy Massage and Essential Oils Course, is something different to enjoy during your stay.
Wouldn't it be great if you could bottle up and take home a little of the relaxation found whilst staying with us? Well, now you can!
Catherine has put together a wonderful two-day Aromatherapy Massage and Essential Oils course which we think you will love.
Here's what you will cover:
What is Aromatherapy? • Benefits of Aromatherapy • How does Aromatherapy work? • History of Massage and Aromatherapy • What is an essential oil? • A word on Health & Safety • Shopping list for Essential oils and Carrier oils • Contra-indications • Contra-actions/Aftercare advice • Carrier oils – what they are and common uses • Essential Oils – common uses • Preparing a blend • Recipes from the basic kit • Setting the scene • Tips for giving good massage • Tips for receiving massage • Massage movements • How to prepare • The massage routines • Other methods of use for essential oils.
Have great fun learning a new skill with our wonderful therapist Catherine and take a little of Kidlandlee home with you!
Click on the link to view and book your Aromatherapy Workshop.
Here is what our guests have said about their experience in The Cabin.
"Mum and I had such a great experience with Catherine yesterday. We were very impressed with Catherine's extensive knowledge of alternative therapies, but particularly impressed with her expertise in aromatherapy. We had a magical time, and we would be coming by every week if only we lived closer!"
Evie - June 2023
"My wife took the opportunity to have two treatments. Catherine is very professional, and my wife felt totally rejuvenated."
Kaven - Feb 2023
"Can't recommend Catherine enough! Had an amazing 'Happiness Package' and she gave me lots of recommendations for living a healthier lifestyle".
Kirsten - Feb 2023
"Catherine I just wanted to say thank you again for the Balinese massage. After two years of pain with my hamstring and several sports massages on it, one session with you and its 80% better. I'll have to find someone in my area who does alternative therapy and aromatherapy massage. All in all, a fantastic relaxing stay and we hope to be back in the future."
Lisa - June 2023
"I was lucky enough this visit to have a beautiful afternoon in 'The Cabin' with Catherine. A relaxing massage and reflexology were such a treat, and she was so attentive and went out of her way to make sure that I was getting the most from my experience (thanks Catherine!). A true slice of heaven in Northumberland"
Claire - May 2023
"I had a lovely session with Catherine doing yoga followed by a wonderful aromatherapy massage. I'm going to try something different too next time I come as she has some great options to choose from. Thanks Catherine. "
Helen – July 2023
---