As a family and as a small business we are extremely passionate when it comes to our ethos of protecting our environment to include wildlife, local businesses and our wonderful local community. In an age where concern and scientific evidence grows daily about global warming and the human race's general adverse effects on the planet, even the smallest changes made can make a huge difference.
We love sharing Kidlandlee and all it stands for with the many families that stay in our cottages and it is truly important that we do this in such a way that protects all that we love about Northumberland and its National Park.
By joining Green Tourism, we hope to give you some indication of our commitment to playing our part in providing low impact, environmentally-friendly tourism that cherishes, not destroys. We still have a long way to go but we have made a start and setting out our Green policy is just the beginning of our journey.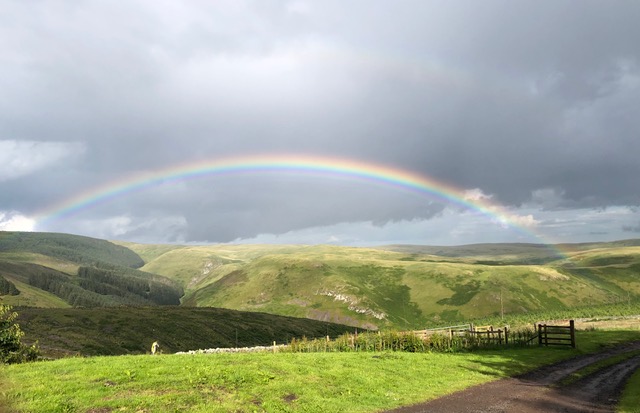 ---
Our Commitment
We are committed and will continue to improve on reducing our environmental impact on what is one of the most beautiful hamlets nestled deep in the heart of Northumberland's National Park.
We will continue to:
Reduce our energy usage and our carbon footprint on the local environment.
Look into innovative methods of improving our environmental awareness and that of our guests and staff.
Comply with requirements of legislation and approved codes of practice.
Support local businesses, farmers markets, promote local events and employ locally.
Look after our wildlife population creating habitats and areas for eco systems to thrive.
Reduce use of plastics further, invest in reusables and recycle responsibly.
Encourage walking and cycling and the use of public transport.
Ensure that our impact on surrounding forests, areas of natural beauty and our Dark Skies are always positive.
Visitor's Charter
Promoting Sustainable Tourism to our guests is just one of the ways we can involve our guests in playing their part too.
Stick to footpaths, cycling tracks help preserve habitats
Use, reuse, recycle, reduce waste
Source locally, shop locally
Turn taps off when not in use
Always keep your dog on a lead around wildlife and farm animals
It's easy to think green, keep our environment clean
Nurture nature, use the bird feeders, spot the red squirrels….
Actively conserve energy, lights off, heating down
Borehole water is superb! Bottle it, drink it, reuse plastics
Leave the car! Enjoy walking/ cycling the Coquetdale Valley and villages
Escape, recharge, enjoy your very own little eco hamlet in the hills.
Think green, support locally and enjoy all that is Northumberland's National Park